Few people know, in Nam Det commune (Bac Ha district, Lao Cai province, Vietnam) there are cinnamon gardens that are likened to "primary forests" with hundreds of giant cinnamon trees, up to half a century old, bearing fruit trees. great economic benefits to the people.
The story of the "primitive" ancient Vietnam cinnamon forest
We came to Nam Det when the cold covered everywhere, but the Dao ethnic men here still sweated carrying bunches of cinnamon bark down the mountain. It's hard work and fatigue, but everyone is happy because this year's cinnamon is worth it. The tens of meters high cinnamon trees are cut down by the people of Nam Det commune to sell wood, whole cassia, and leaves.
Previously, people in the commune only knew how to produce one crop a year, mainly burning forests to grow maize and upland rice, with very low productivity, so they were constantly falling into poverty.
In the 60s of the last century, when hearing the news that the Dao people in Van Yen (Yen Bai) had income from cinnamon, Trieu Mui Pham waded through the forest to find out. After seeing Mr. Pham bring cinnamon to plant, see that the tree grows and develops well, it took me and some people in the commune nearly a week to cross the mountain and cross the forest to Van Yen to buy seeds to plant.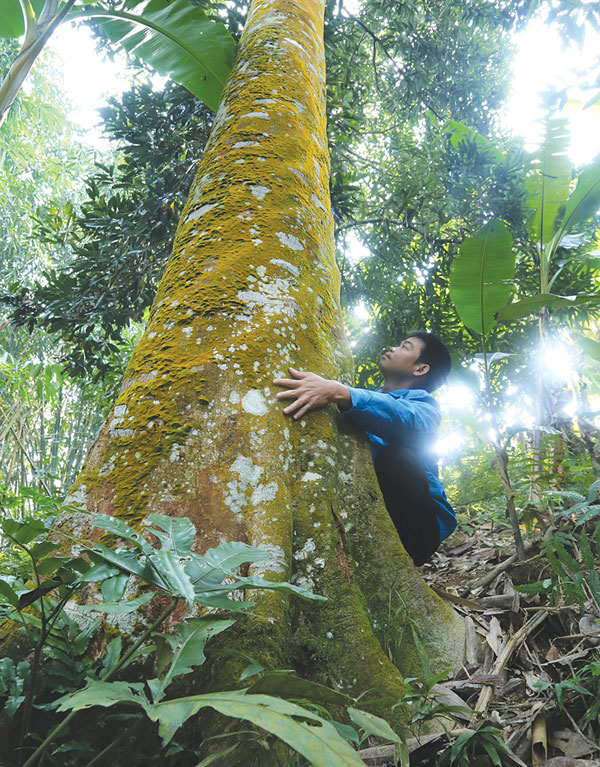 Seeing with my own eyes the ancient cinnamon trees, with a large root that some people can hug, a body up to three to forty meters high, with a wide canopy covering the roof, I couldn't help but admire. If I hadn't been introduced first, I would have thought it was the ancient gnats and mussels that grow naturally in the old forest.
Not directly growing cinnamon, but Mr. Trieu A Lu in Ban Lap village, Nam Det commune was fortunate to inherit the nearly 2-hectare cinnamon garden left by his grandfather. According to Mr. Lu, since planting until now, the family's cinnamon garden has been more than 50 years old, enough time to exploit.
Mr. Lu confided: "These are the first cinnamon trees my grandfather planted, although I didn't take much care of them, the trees keep growing and now they have become a great asset of the family."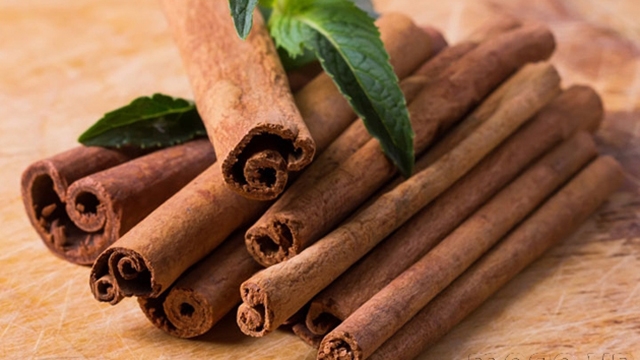 If you shake the tree, then you have money
Usually, when the cinnamon tree is 7 to 15 years old, people can harvest it to sell wood, bark and leaves. Currently, cinnamon trees with a diameter of 30-40 cm will be bought by traders for 5 – 6 million VND, however, compared to the economic value of the ancient cinnamon trees, this number is too small.
"There are people who pay up to 30 million VND/tree in my family's old cinnamon trees, but I still don't sell them. Although it has been planted for more than 50 years, these cinnamon trees are still growing and developing well, the longer they are left, the more valuable the tree is. Moreover, the old cinnamon trees often bear a lot of fruit, every year my family collects tens of millions of dong from selling cinnamon seeds," said Mr. Tong
Like Mr. Tong, Mr. Lu's family earns 50-60 million VND each year from selling cinnamon seeds, so the ancient cinnamon trees are considered treasures by the people.
"In my garden, there are nearly a dozen cinnamon trees, with a root diameter of about 1 m, while the smaller ones, with a root diameter of 50-60 cm, have hundreds of trees. If I cut down the whole cinnamon garden to sell, my family will earn more than 1 billion VND. However, in recent years, I only prune and cut down the stunted trees to sell, and the old cinnamon trees have to be kept to get seeds …", Mr. Lu said.
Mr. Ban A San, Chairman of Nam Det Commune People's Committee shared with us: Nam Det commune currently has about 1,870 hectares of cinnamon, of which nearly 1,200 hectares have come to harvest time, 20 hectares of ancient cinnamon are over 50 years old. five years old. It is estimated that in 2019, the income from cinnamon trees of the people of Nam Det commune is about VND 67 billion.